Monthly Archives: June 2013
The Banana Republic Of America.
The Banana Republic of America Posted by David Ben Moshe-
The United States rose to the top of all countries, like a comet. A country with no ancient traditions but with plenty of tough pioneer spirit, conquered the westward march, invented most modern inventions and put a man on the moon. Then like all previous empires, we didn't learn a thing from the previous ones that collapsed.
`
It wasn't enough that we were the greatest nation that the world ever saw. We had to fiddle with it. We gave equal rights to savages. That wasn't enough, so we gave them special rights. We still weren't finished. In 1965, we changed our immigration policy so that even more savages and dumbbells came flooding in here by the millions. Of course, our home grown and new dumbbells couldn't keep up, so we lowered standards, not once, but over and over for them. We gave up on our native language, religions, and culture to accommodate them. Corporate greed ran amok. Manufacturing was sent to Asia for cheap labor that our labor couldn't compete with, while the salaries of executives went through the roof. Meanwhile, the middle class was in the process of being killed off. A nation that manufactures nothing is nothing.
`
We punished those who spoke out against this insanity by scaring them with silly names of racist, nativist, xenophobe, homophobe and Nazi. If you were unhappy with the new America, you were an outcast, a crazy person, not to be listened to. Even so called conservatives and conservative talk show hosts can only touch the fringes of this. If they spoke the truth, their sponsors would quickly get cold feet and bolt.
`
Well, we have even sunk lower than that. We are famous for our manufacturing of Kleenex and very little else. We import much and export little. Our schools cant teach and our children cant learn. We reward illegal aliens by the threat of making them citizens. We are the only nation in the world that places no value on its citizenship, the only nation that lets an illegal have a baby here, that automatically becomes a citizen. We fight wars that we don't win but let them go on for years, treating our boys like cannon fodder. We have massive debt, 17 trillion and unfunded liabilities in the godzillions. Our legal system is a joke, and suing someone is like winning the lottery. We have multiple murders daily, usually black on white crime but also Hispanic on white crime and the white majority is even afraid to speak out. Finally, we have a government steeped in multiple stages of corruption and that's just what is known so far. Imagine what is just under the surface. You can also imagine what is going on in state and local levels if the federal government is any indication.
`
We have lost our pioneer and 'We can do it' spirit and now the nation is full of 'Gimme Gimme Gimme' people. We aren't a third world nation. We are a banana republic and deserve no less.
`
-David Ben Moshe
`
We Moved > Go To:
Zimmerman Can Be Called "Vigilante, & WannaBe Cop" At Ct. Can Defense Call Trayvon "No_Limit_Nigga?"
This is what Trayvon Martin called himself: "No_Limit_Nigga"  Did he not have limits?  The MSM had America believing that Martin was a 12 year old boy.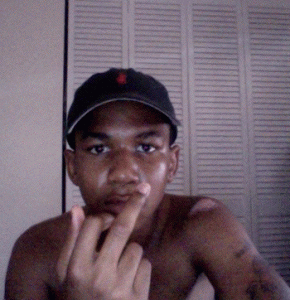 The media would not show this picture of Zimmerman: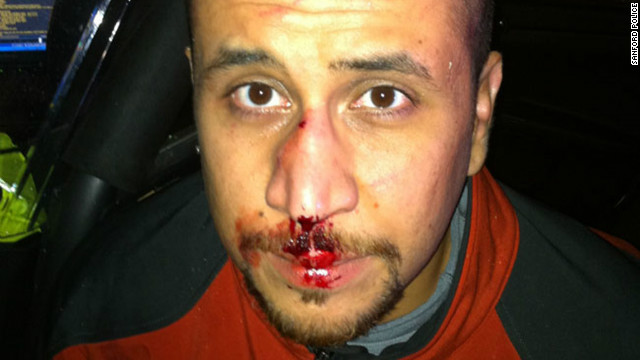 Today, Trayvon Martin is a much better citizen, due to George Zimmerman.